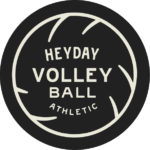 It's love at first spike here at Heyday Athletic!! Grab your friends or sign up as a free agent and bump, set, and spike your way to victory in our volleyball leagues! We offer all skill levels on sand, grass and indoors.
Upcoming VOLLEYBALL Leagues NEWSLETTER
Get weekly updates on the latest & greatest from Heyday news, to tournaments, and more!
*Heyday Athletic will not share your information.