All paid 2020 spring registrants have been issued a full credit to their online Heyday account due to Covid-19. The credits will never expire and can be used to sign up for the upcoming summer session or any program in the future.
You can view your available credits anytime at the top-right of your Heyday dashboard.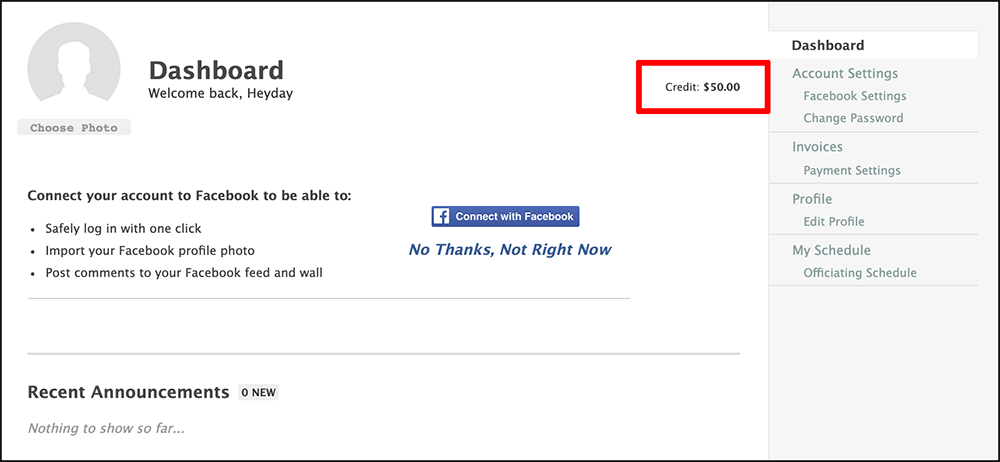 To use your credit when signing up for a league simply click the box "Yes, Use My Credit" when registering for a program.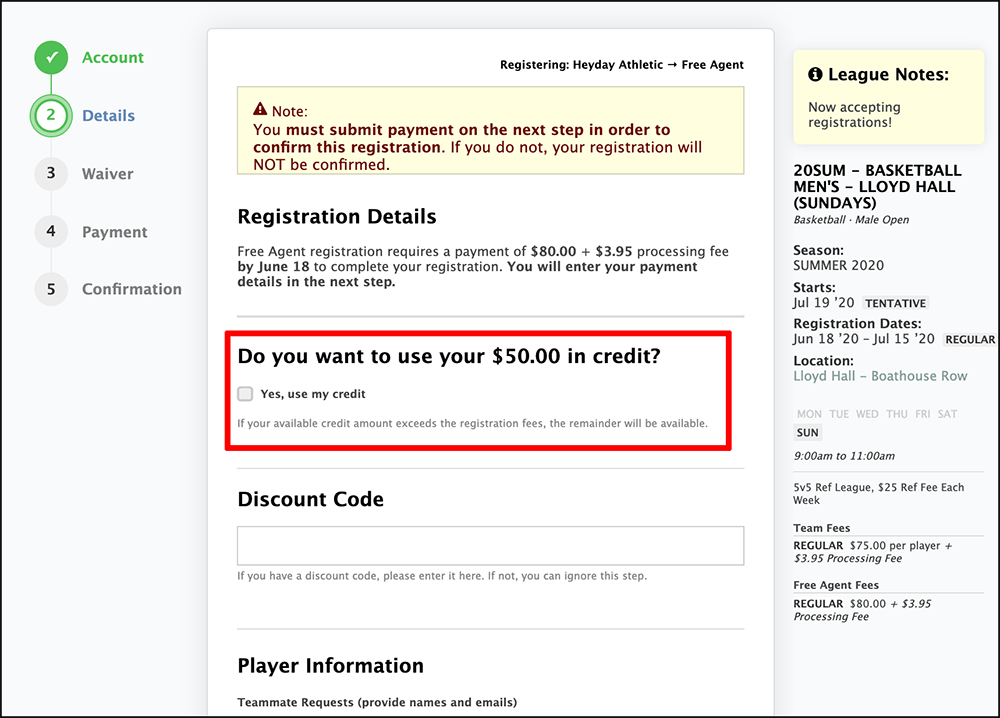 GET HEYDAY NEWS!
Heyday Athletic will not share your information