Outdoor Rooftop Glow Yoga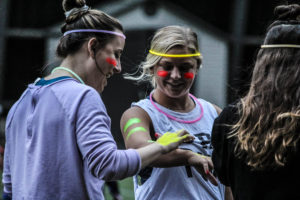 7/20/22
Join us for our second Outdoor Rooftop Glow Yoga of the Year!
What: Outdoor Rooftop Glow Yoga with Brittany Schultz from Hotbox Yoga
Where: 17th & Ben Franklin Parkway on the Roof of the Friends Select School
When: Wednesday, July 20th, at 7:30pm
What's Included: Yoga Class Outdoors on the Roof, Glow Sticks, Glow Paint, Music, Snacks, Water, Happy Hour – Just bring your mat!
AFTER PARTY?! City Tap House will be providing an awesome happy hour and specials for all yogis after the event!
SIGN UP