Xfinity Live! Cornhole Tournament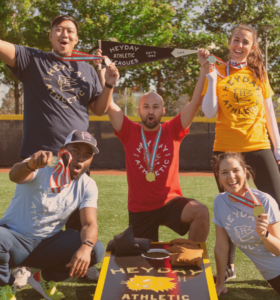 Date: June 4th, 2022
Join us for our Xfinity Live! 2v2 Cornhole Tournament!
When: June 4th, 2022
Location: Xfinity Live!
Format: 2v2; Minimum 3 matches (Each match is one game to 21); Each playoff matchup is one game to 21, Championship match is best-of-three to 21.
Cost: $50/team
Prizes: Cash Prize + Long Sleeve Champ Shirts + Heyday Signature Pennants!
Includes: Minimum 3 games, exclusive Heyday tournament shirt, and a wristband for drink specials!
SIGN UP