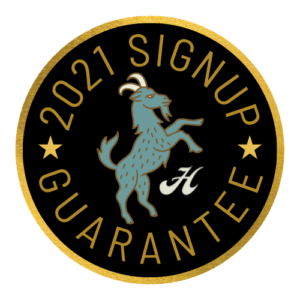 We are excited to put 2020 behind us and anticipate all upcoming leagues to play as scheduled!
We understand things can change at any time with Covid and want to provide players with the peace of mind to sign up. Therefore, we guarantee to provide a full refund for any 2021-2022 league unable to start due to unexpected Covid restrictions. Likewise, any cancellations mid-season would result in a prorated refund. Please note that any Heyday credits used would be returned as a credit to your account.
Visit Heyday Policies for more information. GET HEYDAY NEWS!
Heyday Athletic will not share your information